A March Madness Bettor Could Win $300,000 On Texas Tech
A bettor wagered $1,500 on Texas Tech to win the national championship.
Texas Tech has made it to the final four.
The payout would be $300,000 if Texas Tech wins the entire tournament.
LAS VEGAS – A bettor could end up winning over $300,000 if Texas Tech ends up winning the national championship.
An anonymous bettor placed a $1,500 bet on Texas Tech back last November at the Westgate in Las Vegas. Texas Tech was considered a longshot as they had 200-1 odds on them at the time. Now Texas Tech is two games away from winning this bettor $300,000.
To Hedge, Or Not To Hedge
Now that the bet slip that the bettor has is close to paying out, they must decide whether or not they would like to hedge their bet. Hedging their bet means they would take a lesser payout, but it is absolutely guaranteed to make them money.
The bettor definitely seems interested in cashing out right now. The Texas Tech ticket is currently on sale on ProSwap which is a website that allows people to buy others bets. The ticket is currently on sale for $65,000.
If the ticket were to sell for that much, it would be the expensive sale on the website and the bettor can walk away with $65,000.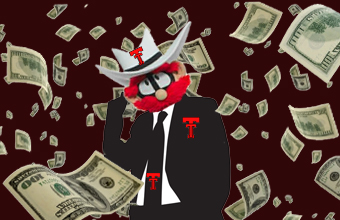 Texas Tech Is The Underdog To Win
LegalSportsBettingSites.com thinks hedging their bet is probably the smarter move. Texas Tech has an uphill battle to becoming the national champions. Just because they beat Gonzaga, that doesn't mean they are the likely winner.
Michigan State is the 2.5 leader versus Texas Tech and if they face Virginia in the national championship, Texas Tech would still be the underdog. They only have an advantage against Auburn should they make it to the national championship.
This is going to be an exciting weekend for the anonymous bettor either way. Three possibilities could happen to them. They could hedge their bet and walk away with $60,000. They could keep the ticket and possibly win $300,000. The most unfortunate thing that could happen is that Texas Tech loses and they are out $1,500. Even if they hedge their bet and Texas Tech ends up winning, they would still be up $58,500 from their original bet.
BEST LEGAL ONLINE SPORTSBOOKS + SPORTS BETTING SITES