Chris Christie: Sports Betting Maverick, Hall-of-Famer
TRENTON, N.J. - SBC, the Sports Betting Community, is one of the wagering industry's largest proponents and trade show organizers. Their Hall of Fame, founded in 2016 to acknowledge the biggest movers and shakers in the global sports betting culture, has enshrined former New Jersey Governor Chris Christie in its Class of 2019.
Christie, perhaps more than any other single political figure in the US, is responsible for challenging the Professional and Amateur Sports Protection Act (PASPA, 1992), overseeing the progress of the case as New Jersey took its case to the Supreme Court. After nearly seven years of hard work, the Supreme Court struck PASPA down in a 6-3 vote.
While the final case name has current New Jersey Governor Phil Murphy's name on it (you can find the full text of Murphy v. NCAA here), it was Christie who spearheaded the years of action that led to the Supreme Court hearing. As a result, a sports wagering industry worth an estimated $350-400 billion has been brought into the light, and all 50 US states are finally free to install their own wagering laws and regulations.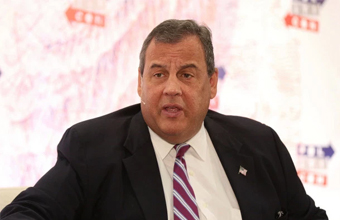 However, Christie isn't being awarded a Hall of Fame nod because of his work in reestablishing states' rights in the wake of federal overreach. Instead, he is being honored because his political stance -- and unwillingness to compromise -- was instrumental in the largest sports betting expansion in the industry's legal history.
Christie will be formally inducted into the SBC Hall of Fame on April 25 at the Sky Room in Manhattan, during the closing ceremonies of the Betting on Sports America conference. Founder and CEO of SBC Rasmus Sojmark said of Christie, the first politician inducted into the organization's Hall of Fame, that it was his steadfastness on the issue that finally broke the stranglehold of PASPA on American sports betting.
"Without the political will from the governor's office, it is questionable that PASPA would ever have been challenged in the courts."
In accepting his induction, despite the general fledgling status of the SBC Hall of Fame, Christie took the honor gracefully in stride.
"Sports betting was held back for too long by the unfair federal laws, so I was more than happy to be the first to make a stand against them. I'm very proud and gratified to be recognized by the sports betting industry in this year now that PASPA is a distant memory."
For more information on the SBC and their many sports wagering community initiatives, you can visit their website here.
BEST LEGAL ONLINE SPORTSBOOKS + SPORTS BETTING SITES