ESPN Partners With Caesars To Produce Sports Betting Programs
ESPN has partnered with Caesars to provide sports betting content.
Odds generated by Caesars will now air on ESPN.
ESPN will create a studio in the LINQ Hotel & Casino.
LAS VEGAS – Caesars announced on Tuesday that they are partnering with ESPN to create sports betting content.
The announcement came from Caesars and it details the terms of the agreement . ESPN already has sports betting shows airing weekly right now. The partnership will allow the network to create new shows.
Beneficial For Both Companies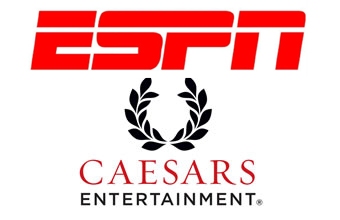 ESPN is now in the process of creating a brand-new studio in one of Caesars properties in Las Vegas. The new location for the new studio will be in LINQ Hotel and Casino. From there, ESPN will produce and air its sports betting content. This includes shows that will go on their website and on live television.
This will allow ESPN to further establish themselves in the sports betting world. A large number of bettors already look to ESPN as an authority of sports. Now sports betting fans will be able to look at ESPN content for more sports gambling information.
"We are poised to expand our coverage in a big way and working with a category leader like Caesars Entertainment will help us serve these highly engaged, diverse sports fans with the best and most relevant content possible," said ESPN Vice President of Business Development Mike Morrison.
This partnership is beneficial for Caesars. On top of the studio, Caesar's bettingodds are going to air on ESPN. During ESPN shows, odds generated by Caesars are going to air on the network as well. ESPN will now become a distributor of Caesar's odds.
LegalSportsBettingSites.com knows you should not expect the new ESPN shows to air soon. The construction of the studio is expected to finish in 2020. With that in mind, Caesars said that sports fans should expect to see their odds broadcast on current ESPN shows in the next few weeks.
BEST LEGAL ONLINE SPORTSBOOKS + SPORTS BETTING SITES