FanDuel And Sportradar Partner To Provide First Sports Betting App In The US With Live Streaming
Sportradar is an European-based sports data company that serves bookmakers, media companies, and sports federations across the world.
Live streaming will initially only be available for select tennis matches and European soccer games.
The FanDuel Sportsbook app is currently only available in New Jersey.
In a crowded New Jersey sports betting market, FanDuel is taking a giant leap forward by offering its users nothing seen before in the US.
In a deal signed with their current sports data partner, Sportradar, FanDuel Sportsbook will be the first to offer live video streaming directly within its app.
The new feature will allow bettors to watch a game as it is playing in real-time while having live odds be updated and available on-screen at the same time.
Inside The Deal
The new deal comes from a successful test run on the tennis matches which FanDuel plans to offer. European soccer is also planned to be included once the feature is made public.
A timeline as far as when other US-based sports will be available is a bit less clear. Major US sports leagues already have TV deals and media rights in place that were made before sports betting became officially legal in some states.
Either way, the current deal is expected to be a big success for both companies involved.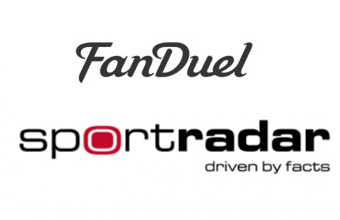 "We are really excited to bring live streaming to the US market with FanDuel," said Neale Deeley, Vice President of US Sales and Gaming for Sportradar.
"We have been longstanding partners of both FanDuel and parent company PaddyPower Betfair across a wide range of betting and fantasy services. We're proud to be an ongoing part of their US expansion plans."
FanDuel also believes that being able to watch live matches will draw in more interest and increase bets.
"If you're betting on something, you tend to want to watch the outcome of it," said Niall Connell, General Manager of FanDuel Sportsbook.
Although, one important aspect to note about the deal is that it does not give FanDuel exclusive rights to the technology.
LegalSportsBettingSites.com thinks given how successful FanDuel's app performs with live streaming, competitors in the area such as DraftKings and William Hill could also sign deals with Sportsradar to offer the same additional component in their apps.
A launch date has not been released quite yet, however, both FanDuel and Sportradar are expected to make an official announcement on the deal later this week.
BEST LEGAL ONLINE SPORTSBOOKS + SPORTS BETTING SITES