FanDuel Paying Out Early On Alabama
FanDuel, in its new capacity as a bona fide DFS provider cum sportsbook, has made several different waves – for several different reasons – in the first few months that sports wagering has been legal outside of Nevada. Today, the sportsbook operator has taken the unprecedented move of calling a winner more than a month in advance, paying out its customers. That's right: FanDuel is paying out early on Alabama to win the College Football Playoff National Championship.
With the CFP four-team playoff just announced on Sunday, Alabama remains the first choice overall, and they also remain the favorite to win the title. The other teams in the playoff are Clemson, Notre Dame, and Oklahoma (who squeaked past two-loss Georgia for the fourth spot by beating Texas 39-27 in the Big 12 Championship. And while any of those four teams could win the CFP title, FanDuel has claimed that, as a reward to its faithful customers in these first few tumultuous months of expanded US sports betting, they want to go ahead and pay out over $400,000 to lucky bettors right now, over 4 weeks before the NCAA championship game is even played. Alabama parlay bets will also get a "W" tick next to the team in the requisite futures column. According to FanDuel spokesman Kevin Hennessy, the bookmaker's rationale is simple:
"It has been a dominant season for the Crimson Tide and our traders have seen enough. … It's a way to reward our customers for betting on Alabama when the odds were really hard to make money doing it."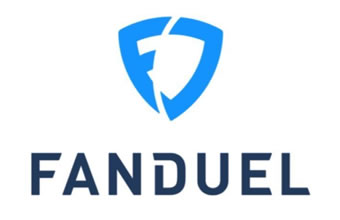 At face value, what FanDuel is saying is that, for almost every game this season, Alabama's straight-up odds to win have been quite high, often to the point where a bettor would need to put up $1000-plus just to net $100 on a Bama wager. This, of course, has been true for Clemson, too, albeit Tigers bettors aren't getting such preferential treatment. Additionally, many of Notre Dame's games have had the Fighting Irish trending at over -1000, as have many of the Sooners' games. In fact, super lopsided odds have long been the norm in the majority of college football teams featuring ranked teams. And spreads of 30+ points, too, are par for the course.
Taking the bigger picture, then, this is an inadequate explanation for the marketing stunt. Thus, the move seems more like an effort to get goodwill in the marketplace after some high-profile miscues at various books in New Jersey and elsewhere. And it is certainly that to a small degree. Expanded sports betting is new in the US, and FanDuel – owned by Paddy Power Betfair – is doing its best to corner the market mindshare for branded US sportsbooks.
That said, it is difficult not to be skeptical about the book's motivations with this. At the risk of sounding like a cynical curmudgeon, here's what seems to actually be going on: FanDuel doesn't want to lose big on Alabama. And since Alabama is already on the hook for nearly half a million dollars in futures bets on the Crimson Tide to win the CFP National Championship, there is only one way to mitigate that potential loss: give the bettors back their money and hope they put all or most of it back on Bama at depressed odds. Financially, it wouldn't make any sense for any bettor to do that, as early futures on Alabama were around +200, while their odds now are trending at -280. Of course, FanDuel is banking on a lack of rationality here, and they're also hoping that these bettors view their unexpectedly early earnings as free money, with which they will gamble on other NCAA Bowl Season (or NFL playoff) games.
This move, in all honesty, is a shrewd one, dishonest as it is in its premise. FanDuel is potentially looking at a red couple of months with all the lopsided wagering on Alabama, and this will lessen the blow significantly. Of course, that's only true if Alabama actually wins the big game, right? Well, not really. Think about it: If the Tide falter, then FanDuel is out a $400,000 wager themselves. But, because they're giving that cash back to eager bettors right before the biggest betting season of the year, that loss will be essentially amortized by the extra bets the early payouts will prompt. Still, don't expect this kind of thing to be a regular occurrence. Once FanDuel has a better handle (pun intended) on its customers' betting habits, they'll not put themselves in such a big hole to begin with.
LegalSportsBettingSites.com knows if you're on the winning end of one of these FanDuel Alabama bets, here's my advice. At the very least, take out the principle and put it away, wagering only with the raw profit. I only wish I had done that back in January with my crypto portfolio. In other words, don't be me.
Bankroll Tide!
BEST LEGAL ONLINE SPORTSBOOKS + SPORTS BETTING SITES