NET Will Change March Madness Rankings, But Will It Change Your Picks?
This past Saturday saw the initial unveiling of the NCAA Division I Men's Basketball Committee's current top 16 March Madness seeds on the Bracket Preview Show. The results came hours before the top-5 matchup between the Duke Blue Devils and the Virginia Cavaliers.
The fact that both teams came into the game as a number one seed for the upcoming tournament should've been be expected, but the method used to do so may come as a surprise.
This year marks the first season in which the committee will be using the NCAA Evaluation Tool (NET) when making their selections rather than just the traditional Rating Percentage Index (RPI). While this may not sound like a big deal to regular fans, sports bettors should take note.
Last year the American Gaming Association (AGA) estimated more than $10 billion dollars were wagered on the 2018 March Madness tournament alone. Last year also saw the biggest upset in the history of the tournament with number one seeded Virginia losing to a 16 seed in the first round.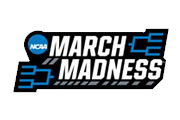 With that in mind, it's important to understand how the committee uses this tool so that you can be ready to fill out your bracket next month.
What Is NET And How Does It Work?
NET was adopted by the NCAA Men's Basketball Committee back in July of 2018 as a new method for ranking teams. While it is not the only tool the committee uses, it will be heavily referenced when seeding the tournament.
The NET rankings are based on strength of schedule, game results, game location, scoring margin, as well as net offensive and defensive efficiency. While these may seem like standard criteria, important factors such as game dates are omitted from its calculations.
What This Means For Bettors
This means that a top team that's been on a downward slope for weeks may still get a high seeding. It also means that teams who are coming into the tournament with a lot of momentum won't have that momentum reflect on their placement.
LegalSportsBettingSites.com knows when filling out your brackets, you can be deceived by a team's seeding so you will have to do extra research yourself to see how exactly a team has been trending going in.
BEST LEGAL ONLINE SPORTSBOOKS + SPORTS BETTING SITES