NHL Has Partnered Up With William Hill
The NHL has teamed up with William Hill.
William Hill is not the NHL's first sports betting partners
NHL once sued with other leagues to prevent sports betting from happening.
NEW YORK – The National Hockey League (NHL) has said on Thursday that William Hill is an official partner of the NHL.
The Sports Betting Partnerships
William Hill is a United Kingdom based bookmaker provider that many U.S. casinos and gaming facilities have partnered with to bring sportsbooks to their customers. This partnership allows the NHL to get marketing revenue from William Hill and they are allowed to use NHL brands in advertising.
This isn't the NHL's first partnership that deals with sports betting. The league has also announced sports betting partnership with FanDuel last November. NHL Commissioner Gary Bettman has said that these partnerships will allow fans to engage further with hockey.
"Partnering with William Hill US, a leader in both the sports book and mobile betting marketplace, provides a tremendous opportunity to further fan engagement," said Bettman.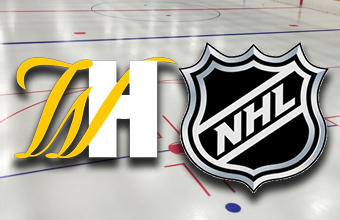 Changing Attitudes About Sports Betting
The NHL has not always embraced sports betting as they have now. They were one of the leagues that tried to prevent sports betting from happening. When New Jersey was trying to implement sports betting, many sports leagues sued because they believed that New Jersey was violating the Professional and Amateur Sports Protection Act (PASPA).
The NCAA, NBA, NFL, MLB, and the NHL all sued jointly saying that New Jersey was in violation of PASPA. The case went all the way to the Supreme Court and the final result led to PASPA being overturned. That allowed the states to decide for themselves whether or not if they want to legalize sports betting.
The NHL and other leagues did not initially embrace sports betting because their claim was that they were concerned that people would fix the games to win a bet. After a couple of months, the leagues are fragmented on how they feel about sports betting.
The NCAA is still strongly against sports betting because they believe that college athletes are more susceptible to corruption since they are not getting paid. On the other hand, the NHL seems to have fully embraced sports betting as a way to engage hockey fans.
LegalSportsBettingSites.com knows that since the NHL is partnering with William Hill, the league may push for more sports betting legislation around the country. It is unclear what this partnership will mean for hockey fans as a whole, but Bettman said going along with sports betting instead of resisting it is the best bet, man.
BEST LEGAL ONLINE SPORTSBOOKS + SPORTS BETTING SITES