Philadelphia Eagles Soaring Odds to Win Super Bowl 53 Now At +1200
Let's face it, betting on any team to repeat as a Super Bowl champion is unlikely. The Patriots were the last team to do it, but that happened over a decade ago. The Philadelphia Eagles, however, have had a late-season push that has improved their SB53 odds significantly.
How The Eagles Super Bowl Odds Have Swung Throughout The Season
Even with history against them, the Eagles were a fairly heavy pre-season favorite to hoist the Lombardi trophy again. They started out with the second highest odds at +1000, along with the Rams, Steelers, and Vikings. This was according to Vegas expert R.J. White. But, early season woes and a slow start seemed to tank their chances.
When they played the Saints in mid-November they were thoroughly blown out and left the game with +10000 odds to repeat, according to the William Hill-US Sportsbook. But, since that game, the Eagles have gone on to win six of their last seven games and find themselves in the divisional round of the playoffs back at +1200 odds.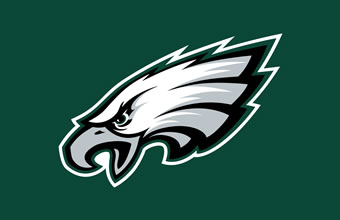 Why Fans Are Now Betting On The Eagles?
After losing their starting quarterback before facing the NFC juggernaut LA Rams, many people counted this team out. But, back-up QB Nick Foles had other plans. Since he's started the team has won four straight games and the offense has looked undeniably more efficient. Foles was under center during last season's playoff push and it seems as though he hasn't missed a beat.
The defense has also looked more poised and held a rising star in Mitch Trubisky and the Chicago Bears to just 15 points in their opening wild-card playoff game. While they have to face the number-one overall seed Saints again, they are coming into the game with a lot of momentum and a new identity.
Where Eagles Fans Can Place Their Super Bowl Picks
LegalSportsBettingSites.com knows that now that legal sports betting in Pennsylvania exists, fans are wondering where exactly they can go to place their wagers. For fans who live outside the Philadelphia area, there is Rivers Casino and Hollywood Casino at Penn National Race Course. But, for local fans, there is Sugarhouse Casino and for those in Bensalem, there is Parx Casino.
None of them offer mobile betting quite yet, so if you want to take advantage of the new odds for the Philadelphia Eagles to win Super Bowl 53, now is the time to make that drive or use a site like Bovada.
BEST LEGAL ONLINE SPORTSBOOKS + SPORTS BETTING SITES