Can I Legally Bet On Sports?
One thing that is very important in the world of gambling is legalities, which is why many ask if they can legally wager on sports. For many years the legality of sports betting was determined by the federal government, but this is no longer the case. The Professional and Amateur Sports Protection Act of 1992 (PASPA) banned sports gambling across the majority of the USA until it was struck down by the Supreme Court on May 14th, 2018. There are, however, still certain federal laws that impact the industry.
The federal Wire Act was enacted in the 1960's, back when racketeering was a serious issue in the United States. The Wire Act prohibits gambling operators within the U.S. to accept sports wagering information via wire communications, including the internet. This law, paired with the now defunct PASPA, kept US-based sportsbooks out of the market for decades. Now that PASPA is no longer an issue, and the Wire Act specifies that it only applies to states where sports betting is illegal, states with regulated sports betting can legally use the internet to take sports bets.
Another law that deals specifically with online gaming is the Unlawful Internet Gambling Enforcement Act, or the UIGEA. The UIGEA has complicated the whole affair of online gambling, and it has even given players the impression that the games are illegal. All the UIGEA did, however, was make it illegal for banks and payment processors to make payments into and out of online gambling sites by effectively making them inherently difficult - though not impossible. The UIGEA has, and we have to stress this, not made it illegal for players to participate in the games. You do not need to worry about anything if you stick to the stick to the right Legal online sportsbooks - those who accept American residents without any hangups.
Where To Legally Bet On Super Bowl 53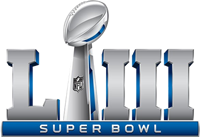 Legal sportsbooks offering Super Bowl 53 lines are easy to find, but make sure you discover which ones pay the best odds. These sites offer odds on pretty much anything imaginable that has to do with the game, the opening ceremony, the halftime show, or the commentators. Adam Levine is performing at halftime and the Super Bowl 53 halftime betting lines ask what color show he will be wearing. White (+120), black (+300), and brown (+700) are the favorites but if you think he will go off-beat, obscure show colors like green, purple, and pink payout 20x your bet. Determine which site is best for you and tune in to the "greatest show on turf"… which if said during the live broadcast is +170, while no is -600. The Super Bowl begins at 6:30 EST on February 3rd.
Can I Go To Jail For Betting Sports Online?
No, going to jail as a result of betting on sports online is highly unlikely. In fact, some states are even regulating their own sports betting sites for local residents to use. But all bettors are able to place legal wagers online at offshore sports betting sites where players from the U.S. are accepted. This is not against federal law, and is legal to place real-money wagers. Those in the U.S. who operate an illegal sports betting website would potentially face jail time. As long as you aren't doing that, you will be fine.
Sportsbooks Where US Players Can Legally Wager On Sports
Bovada Sportsbook
50% Up To $250 On First Deposit
All States EXCEPT NJ, NV, DE, MD
Bovada offers their users some of the best betting lines on the market, and we can assure you that will never face legal complications from betting. The sportsbook at Bovada.lv is one of the best on the market, providing players all over the United States with some of the best games on the market. If you join up with Bovada, expect a free 50% match bonus good for up to $250. Visa in several forms including debit/bank + prepaid cards as well as methods like MoneyGram and Western Union are the main sportsbook deposit options are readily available to facilitate funding Bovada accounts. They have provided their players with one of the largest sets of betting lines, covering nearly every team sport and many individual sports. Bovada is simply one of the best betting sites, and they are totally legal.
SportsBetting.ag
50% Bonus Up To $1,000 On Each Deposit
All 50 States
Another sportsbook that is licensed outside of the United States in order to provide players with a legal experience is SportsBetting.ag which used to formerly be found with a dot com suffix. This betting site provides users with a number of different options for betting, covering as many sports as a Vegas style sportsbook. They offer their users bets on the NFL, MLB, NBA, NHL, and much more. There is nothing they have left out of this experience. SportsBetting has a 75% match bonus which is good for up to $1,000 on each deposit made for the life of the player's account. We trust this site and want readers to know that it is one of the most reputed online sportsbooks, giving players a location that is backed by complete integrity. Not many other sportsbooks can provides a betting experience that is as advanced as what is found here, so keep this in mind when you go to join.
BEST LEGAL ONLINE SPORTSBOOKS + SPORTS BETTING SITES
How Old Do I Need To Be To Bet Online?
The legal age to bet sports in the U.S. is decided at the state level and not by the federal government. The result is the potential for bettors to place legal wagers in some states where they wouldn't be old enough in others. States do not fluctuate all over the map in terms of age though. Some choose to allow bettors 18 years or older to wager, while others will limit the betting age to 21 years old.