Legal French Open Betting
Many tennis fans are unaware of how popular legal French Open really is. While it certainly does not pull the same numbers as legal Super Bowl betting, thousands of tennis fans bet on the tournament each year. As the second of the year's four ATP Grand Slam events, the French Open at Roland-Garros is the world's premier clay-court tennis competition. Because of its status as one of the biggest tennis events of the entire season, the international gambling community always turns a huge handle with legal French Open betting odds.
For US residents looking to get in on the action, legal French Open betting may be available at your local sportsbook. Of course, most folks do not have a sports betting shop located nearby, which means that online sportsbooks like Bovada and SportsBetting are the way to go. Wagering on the French Open via reputable Internet betting shops is 100% safe and legal, and tennis bettors can enjoy Vegas-style odds at all the best online sports betting sites.
With PASPA No Longer In Effect, Is French Open Betting Now Legal?
Now that PASPA – short for the Professional and Amateur Sports Protection Act – is ineffective, French Open betting is legal at state-licensed sportsbooks in addition to offshore sites. While overseas operators have always been able to accept bets on the French Open without necessarily being illegal, the removal of PASPA allows land-based French Open betting to take place in states outside of Nevada. You can check with your local gaming board to learn what, if any, local sports betting venues there are. Regardless of if there are now state-licensed sportsbooks in your state, offshore legal sports betting sites such as Bovada and BetOnline are still accepting French Open bets. In fact, you are more likely to find Roland-Garros betting odds at these sites versus regulated sportsbooks.
French Open Bet Types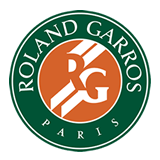 At most legal online sportsbooks, there are a variety of options when it comes to French Open bet types. The most common tennis wager is to pick a tournament's outright winner, which is self-explanatory. Match betting is another frequent choice, and this allows bettors to wager on individual matchups throughout the course of a tournament. Match betting is a straight bet, where you simply pick the winner of a given contest.
More advanced French Open bettors will likely want something a little more lucrative, which is where handicap betting comes into play. Much like the familiar point spread in other sports, handicap betting gives the perceived weaker player a "head start" by awarding him a certain number of games against his competition. In other words, in order to win the bet, the favorite must win the match by more than the number of games included in the sportsbook's handicapping calculation.
In addition to the above, there are other French Open bet types including over/under, correct score betting, in-play (a.k.a. live or in-game) betting, and a whole slew of props and futures available, too. Each sportsbook will have similar French Open bet types available, but you'll definitely want to shop around for the best odds before making your serves.
Current French Open Odds
The Men's French Open tennis tournament has been in existence since the year 1891. For the first 34 years, only French players were allowed to participate in the tournament. After the international players came on the scene the winning landscape in the open shifted and a variety of players began winning the French Open, some players more dominant than others. In modern times today, the French Open has seen great players dominate for multiple years like Rafael Nadal, who has had tremendous success playing on the clay courts in France.
Whether you barely watch tennis and want to get sneak peek on the upcoming French Open action, or you're a diehard fan that loves the sport more than water, we will post the current French Open betting odds as they become available.
Best Online Sportsbooks For Legal French Open Betting
Though there are hundreds (if not thousands) of Internet-based sports wagering sites out there, most of them aren't worth your time, money, or risk. If you're going to bet on the action at Roland-Garros, you should only play at the best online sportsbooks for legal French Open betting. These comprise the industry's biggest services, including Bovada, SportsBetting, BetOnline, BetDSI, 5Dimes, and BookMaker. Betting on the French Open with anyone else isn't just folly, it's a double fault!
Legal French Betting At Bovada
50% Up To $250 On First Deposit
All States EXCEPT NJ, NV, DE, MD
With the best website in the business and support for every kind of tennis wager you can think of, legal French Open betting at Bovada is not only quick and easy, but Bovada has never missed a French Open payout for any of its millions of US customers. New members can sign up for free and take advantage of Bovada's $250 Sports Welcome Bonus to put towards their first French Open bets. (Please be aware that Bovada currently does not accept customers from DE, MD, NV, or NJ.)
SportsBetting Sportsbook for French Open Wagering
Unlimited 75% To $1,00
All 50 States
SportsBetting is one of the US' most-used Internet sportsbooks, and for good reason. Not only is SportsBetting available to residents of all 50 states, but the service offers its members by far the most deposit and withdrawal options, all with the highest limits of any major betting shop. New SportsBetting members can take advantage of the company's 75% Welcome Bonus (worth up to $1000), and the sportsbook even accepts American Express in addition to its full cryptocurrency suite.
Fastest French Open Betting Deposits
Most top sportsbooks have similar options when it comes to loading up your account with funds. However, many of the choices available are on the slow side, with bank wires, money orders, and personal checks all taking up to two weeks to show up in your digital wallet.
If you want the fastest French Open betting deposits so you can wager on favorable odds right away, credit or debit is your best bet. These deposits take only seconds to transfer, although they do usually have the lowest maximum limits. For high rollers that want their funds available right away, Bitcoin or another supported cryptocurrency is the most appropriate avenue.
Fastest French Open Withdrawals
Payouts, while prompt, always take a long time to clear. Most legal online sportsbooks support wire transfers, money orders, and courier check payments, but each of these sportsbetting withdrawal methods can take up to two weeks to show up stateside in your account. For the quickest payouts at legal sports betting sites, Bitcoin is the best choice. (Note: SportsBetting and BetOnline both also offer Ethereum and Litecoin support in addition to Bitcoin.)
BEST LEGAL FRENCH OPEN BETTING SPORTSBOOKS + SPORTS BETTING SITES